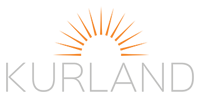 At Stara Łaźnia SPA (Old Bath House SPA), we believe in the deep power of nature and its healing beauty.
We base our activities on Kurland products to satisfy the needs of the most demanding customers. These are the highest quality products based on ingredients derived directly from nature. They come from the organic crops of the Courland region with simple compositions and no chemical additives in them – all this means the highest quality relaxation. Exclusive cosmetics support our activities and provide a holistic approach to the harmony of the body, mind and soul.
---
A ceremony conducted before your eyes
The uniqueness of Kurland cosmetics is that their preparation takes place directly before the procedure. Precise recipes prepared for specific treatments add exceptional craftsmanship and authenticity to the whole effect. You have the opportunity to be part of the ritual from the very first moments of its preparation.
Sensual character and therapeutic properties
Despite the exceptionally sensual character, Kurland cosmetics also have a strong therapeutic impact. Thanks to the involvement of physicians, scientists and treatment practitioners in the production process, the products influence not only on your psyche, but also your body.
Thanks to the micro and macroelements contained in the cosmetics and the high content of trace elements and humic acids, they have a strong anti-inflammatory and analgesic effect. They are like an antiseptic and an antibiotic in one. After treatments, the skin is deeply cleansed, relaxed and soothed.
Essential oils and oils used during treatments are selected for individual circumstances and mood. Sunny and refreshing or cool and calming aromas – each treatment is a source of beauty and sensual sensations.